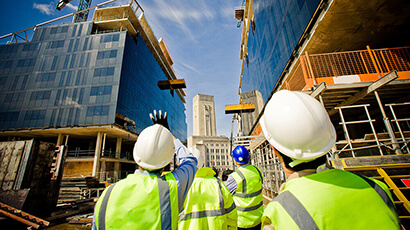 Tips that developers should keep in mind
There are a lot of property developers in the UK. This should be no surprise when you realise the fantastic opportunities on offer in the industry. With international investors and planning rules that make it easy for people to start projects, it is a great area to be in. When looking for someone who can assist with a new build for developers West London clients can count on Declan Moroney Construction.
Make sure you research
You need to completely understand every development you take on. A lot of people make mistakes such as choosing the wrong area for building and going in blind. Taking the time to ask questions and doing your research will make you more prepared and will reduce the chances of you facing issues later on.
Get planning permission
It is paramount that you get planning permission when developing. This can be a lengthy process. Firstly, determine whether it is needed by consulting with experts. Lenders can organise finance subject to planning approval but it can be very costly for you if it isn't granted.
Be careful when picking a location
Many people know that the most important things with property are location, location, and location. This is true, but what they may fail to recognise is that this doesn't mean you should buy property or land in the middle of the most affluent neighbourhood. You would have to pay the biggest price for this when you may be better off choosing something on the borders that is likely to join this area in time.
Only work with the best
For every bit of work you do, you need to make sure you hire professionals. Employing the best people will greatly reduce the amount of stress you have to deal with. This also increases the likelihood of everything going smoothly, which is precisely what you want. Look around and vet the people you are considering working with.
When it comes to a new build for developers West London clients should turn to us. Our team is always completing work in a timely manner while making sure we do every job to an excellent standard. We have completed thousands of projects, leaving clients over the moon with the results. This makes us a company you can depend on for your needs.
We can handle various jobs including demolition and groundworks with a package to suit your needs. Get in touch with Declan Moroney Construction to learn more.