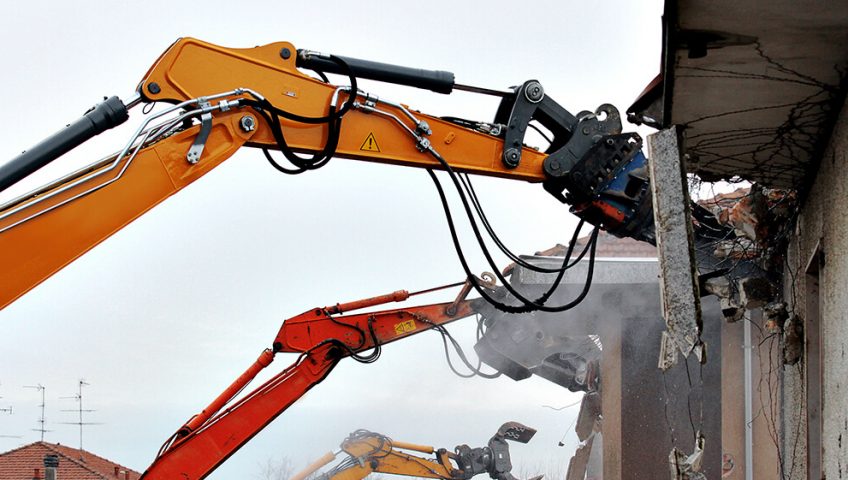 Situations that might call for demolition
Building owners can have many reasons to demolish a property. It could be that maintenance simply is not worth it or there are serious structural issues. You can choose to start fresh by tearing it down or opt for a partial demolition to preserve parts of it. Here are some of the reasons why you might invest in our professional services. We are the most reliable provider of demolition West London has to offer, able to plan and execute any kind of project.
The building is old
Construction materials can degrade in older buildings. This may lead to them developing weaker foundations and the structure might reach the point where it is no longer able to hold itself together. Even when this is not the case, older buildings can look okay on the exterior but have underlying issues inside. As a result the only option may be demolition.
To increase the value of a property
When you want to increase the value of a property, it can be best to demolish what is there and start again. For example, you should think about demolishing a building if it looks old, abandoned, and you can't think of a reason to keep it. Tearing it down is better than letting it go to waste. The replacement can also have a better market value, a helpful thing if you are planning on selling. In fact, removing a building that is in poor condition and just selling the land could be more profitable.
To deal with hazardous materials or insects and animals
Asbestos, mercury, and lead are a few of the toxic materials that can have serious negative effects on people and the environment. If these are found to be in a building, part or all of it might need taking down. The owner will need to hire professionals to remove and dispose of the materials carefully.
In addition, owners might find that they are dealing with pests taking residence in their building. When the issue is too bad for exterminators, you might want to call in demolition experts.
Call the top team for demolition in West London
Demolition is cost effective and, with the right team, it will be a smooth process. We can provide you with an expert solution to your construction problems. This will leave you with a clear site or a partial structure ready for redevelopment.
Learn about Declan Moroney Construction and how we offer the demolition West London can count on for quality, affordable services on our website. We would love to talk about our work and any questions you might have, so contact us today.