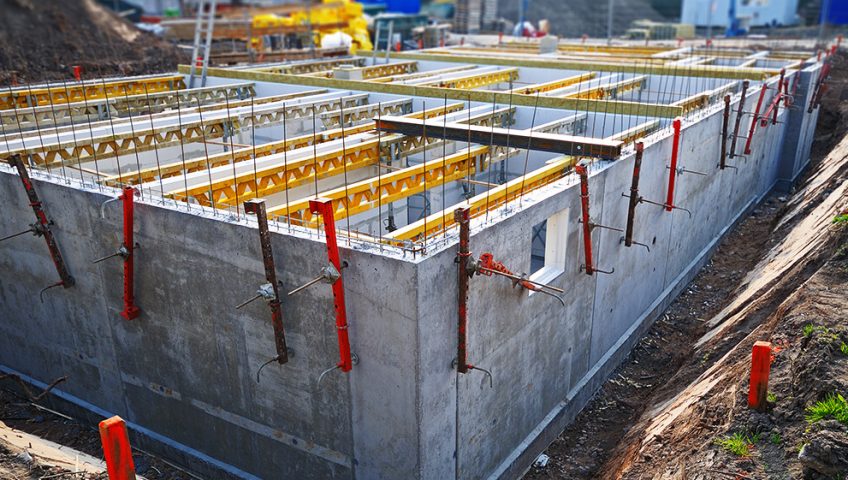 Reasons why reinforced concrete is a popular material
We are a company that merges innovation and experience. As a result we can provide a professional service every time and exceed our client's expectations. The services we offer range from enabling works to foundations and demolition. In addition, we are the leading supplier of small to medium size reinforced concrete frames West London has.
Concrete is a durable material on its own but when you add reinforcements it is even stronger. Embedding steel rebar into it can improve the tensile and compressive strength. As a result it can support heavier loads and has a lower chance of failure.
Why is it so popular?
Reinforced concrete is one of the most widely used building materials in the modern world. In fact you can find it in buildings all around the planet. Being an economic material, this is no surprise. In addition it offers a myriad of benefits, including;
To begin with, the weather and fire resistance of reinforced concrete is fair.
In addition, the material has superior durability when you compare it to others currently in use.
It is a fluid material so you can mould it into an almost infinite amount of shapes.
The concrete's maintenance cost is low as well, making it economical in the long term.
This type of concrete is rigid when it sets so there is only minor deflection.
Uses
You can use reinforced concrete to create a wide array of structures. It is also suitable for prefabrication and precasting. That means it is possible to create a structure or component in advance under controlled conditions before transporting it to a site to install. This offers lots of advantages in its own right, such as faster installation and more control over the curing and strength.
Reinforced concrete frames in West London
At Declan Moroney Construction, we have the resources to provide concrete frames to suit an array of needs. We specialise in small to medium size structures, catering for up to six storeys. The reasons we are so successful is we can create the structures in advance, therefore saving a great deal of time on your build programme. We even have the skills to work on tough sites with access issues.
If you would like to order the best reinforced concrete frames West London has, please contact us. We will discuss your project and determine the specifications for you.